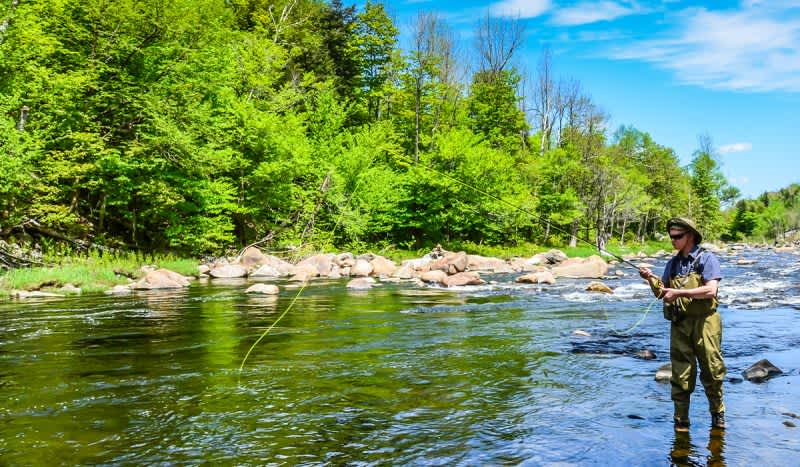 +
–
Table of Contents









Fly fishing rod weight
Fly rod weight isn't the weight of the rod itself, it's a rating system that gives guidance as to the size of fly the rod is designed to work with. Fly reels and lines are similarly rated. You will want to make sure, if piecing an outfit together yourself, that all your components match. Having a mismatched part of your rig will lead to big headaches on the water.
Keep in mind that you're not casting the fly, you're casting the line. Always match the weight of the rod, reel and line to create the best fly fishing rod outfit.
Picking the best fly fishing rod weight
The right weight for you depends entirely on what you are casting, and what you plan to catch. The weight rating isn't about the size of fish you catch, it's about the fly you're casting. That said, you don't want to be armed with a 2wt if you're chasing tarpon, so there is some relation to the fish you are after.
Ask 100 fly anglers and you're likely to get a few answers, but for most, 5wt is the sweet spot if you can pick only one fly rod. Of course, this assumes you're chasing panfish, trout, or even bass in fresh water. If your primary quarry is going to be larger, you may need to go up to an 8wt. What works for a pond fisherman in the Midwest won't work for running salmon. Know what you are going after, know what you hope to do, and choose the option that others use to pursue that target. In many cases, a 5wt is going to be in the mix.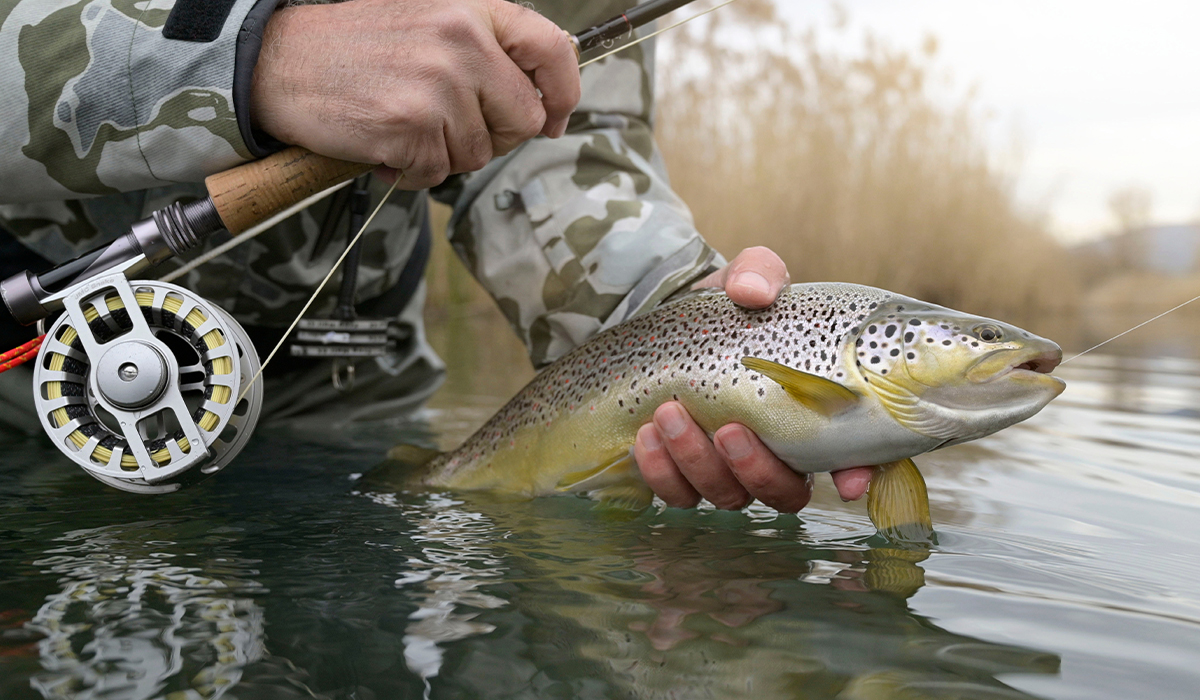 Tippets
A tippet is a tapered leader on the end of the fly line, which  is in front of the backing line on a fly reel. Fly line is large diameter and buoyant, and easily seen by wary fish. You can't attach the fly directly to fly line. A tippet or leader has to be used to make tying a fly on possible, and to make the line harder to detect.
Just like everything else in your outfit, you want to make sure the tippet you select is matched to the other parts of the rig so you don't have it out of harmony.
How hard is fly fishing?
It's actually easier than it looks. You can get the basics down in a few minutes. Remember, you're casting just the line. Once you get get that going, you can get the fly presenting like you want.
Can I just use a regular fishing rod for fly fishing?
Technically yes, you can. If using a regular fishing reel, you'll need to add a sinker or casting bubble to be able to cast the fly. It gets really tricky.
We are committed to finding, researching, and recommending the best products. We earn commissions from purchases you make using the retail links in our product reviews. Learn more about how this works.